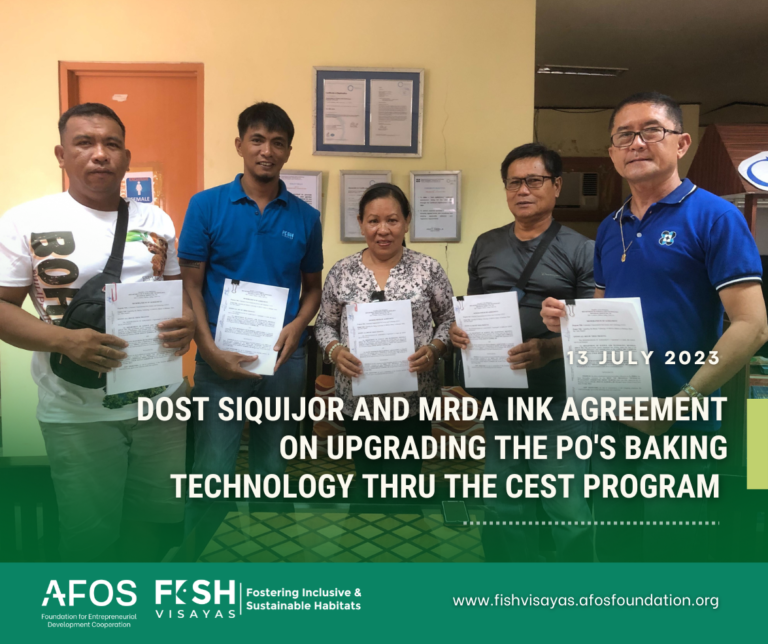 San Juan, Siquijor – Through the Community Empowerment thru Science and Technology (CEST) Program, the Department of Science and Technology (DOST) Siquijor Provincial S&T Office signed the Memorandum of Agreement (MOA) to upgrade the baking technology of the Maite Resource Development Association (MRDA), a partner People's Organization of the FISH Visayas Project in San Juan, Siquijor. The signing was commemorated on July 13, 2023.
Having undergone meticulous evaluation and approval, the government agency has committed substantial funding assistance of PHP 423,480.00 to enhance MRDA's Bakery. This generous support empowers the organization to produce top-notch bread and pastries as an alternative livelihood while bolstering productivity by integrating advanced technologies. The ultimate goal is to establish a sustainable enterprise that champions responsible business practices, environmental sustainability, and social inclusion. At the same time, the project places a strong emphasis on fostering inclusive productivity growth and prioritizing gender-responsive approaches.
Specifically, the grant endeavors to introduce efficient baking technologies that will enhance product quality and ramp up production by a remarkable 30%. Additionally, it seeks to extend the shelf life of products and expand storage capacity by implementing appropriate women-friendly storage technology. Notably, this assistance strives to boost MRDA's revenue by 30% based on current sales figures. It also places a firm focus on ensuring gender-responsive access and control over resources, opportunities, and benefits for both men and women. This includes equitable resource allocation, decision-making processes, and leadership roles.
Moreover, the project aims to forge strong partnerships with stakeholders in the value chain, particularly women entrepreneurs in the agriculture and food processing sectors. By promoting collaboration and shared learning opportunities, the initiative aims to strengthen linkages and create a vibrant ecosystem of knowledge exchange.
Present during the MOA signing is DOST Siquijor PSTO's Provincial S&T Director, Engr. Mario E. dela Peña; MRDA's President, Ms. Evelyn V. Malicay; MRDA's witness, Mr. Jovy S. Montoya; MRDA's BOD, Mr. Susano Malicay; and Siquijor Chamber of Commerce & Industry's (SCCII) FISH Visayas Project's field officer for Siquijor, Mr. Reaan Gerald Osmond C. Catitig.
With this exciting collaboration between DOST Siquijor and MRDA, a strong foundation for an alternative livelihood to the fisherfolk association is established. Moving forward, the FISH Visayas Project commits to capacitating the PO and expanding the market access, making the MRDA Bakery a sustainable initiative that would increase income and elevate people's quality of life.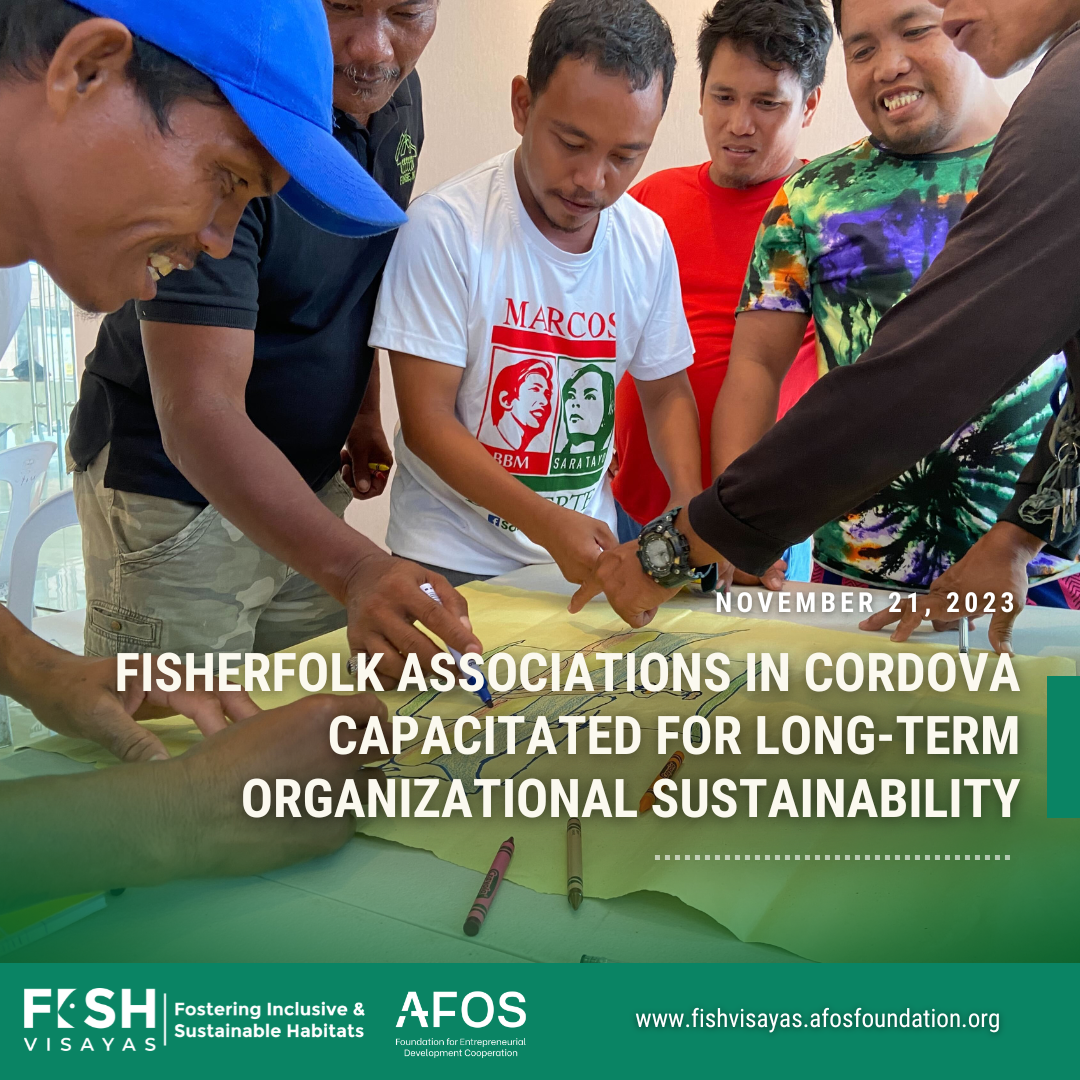 TRAINING FOR FISHMEN AND MSMES Fisherfolk Associations in Cordova Capacitated for Long-Term Organizational Sustainability By Mary Ruth Ochavillo. Posted on NOVEMBER 24, 2023. Previous Next Cordova, Cebu – A total of 106 fishers successfully completed the Organizational Development Training initiated by the FISH Visayas Project on November 16, 20, and 21, 2023. The primary objective of […]