TRAINING FOR FISHERFOLKS AND MSMES | RESOURCE PROTECTION
La Libertad Deputized New Pool of Sea Wardens Thru the FISH Visayas Project
By Mary Ruth Ochavillo. Posted on OCTOBER 10, 2023.
La Libertad, Negros Oriental – On September 22, 2023, a group of sixty-four (64) individuals comprising fishermen, fish farmers, barangay captains, and municipal agriculturist technicians successfully completed the Sea Warden Deputation Training, a two-day program initiated by the FISH Visayas Project. This comprehensive training is designed to deputize a new cohort of Sea Warden (Bantay Dagat) officers, equipping them to oversee the monitoring and safeguarding of two recently established Marine Protected Areas in La Libertad – the North Poblacion and South Poblacion MPAs.
At present, La Libertad is grappling with a pressing concern: a shortage of Bantay Dagat (Sea Warden) officers. This shortage has arisen mainly because the existing officers are aging. The implications of this situation are far-reaching, potentially resulting in illegal fishing activities, depletion of marine resources, and a lax enforcement of fishing regulations. These critical issues not only jeopardize the livelihoods of local fishermen but also pose a significant threat to the overall health and sustainability of marine ecosystems.
In a significant step towards enhancing the oversight and upkeep of the recently designated MPAs within the La Libertad, the FISH Visayas Project has supplied a new array of essential equipment to the deputized sea wardens. The provided equipment includes powered megaphones, underwater flashlights, binoculars, radios, rash guards, and caps. This strategic allocation of resources aims to bolster the sea wardens' capabilities and guarantee the effective monitoring and maintenance of these critical conservation zones.
Notably, the training successfully engaged 58 fishers and fish farmers from BUGSAY Mangingisda Chapters – Cantupa, Martilo, North Poblacion, Pisong, San Jose, and South Poblacion; 3 barangay captains and 3 agricultural technicians. The two-day session was then successfully implemented by the Department of Agriculture – Bureau of Fisheries and Aquatic Resources (DA-BFAR), Department of Environment and Natural Resources (DENR), and the Philippine Coast Guard.
The Sea Warden Deputation Training in La Libertad aspires to achieve Result Area 1 "Training for Fishermen and MSMEs" and Result Area 4 "Resource Protection" of the FISH Visayas Project.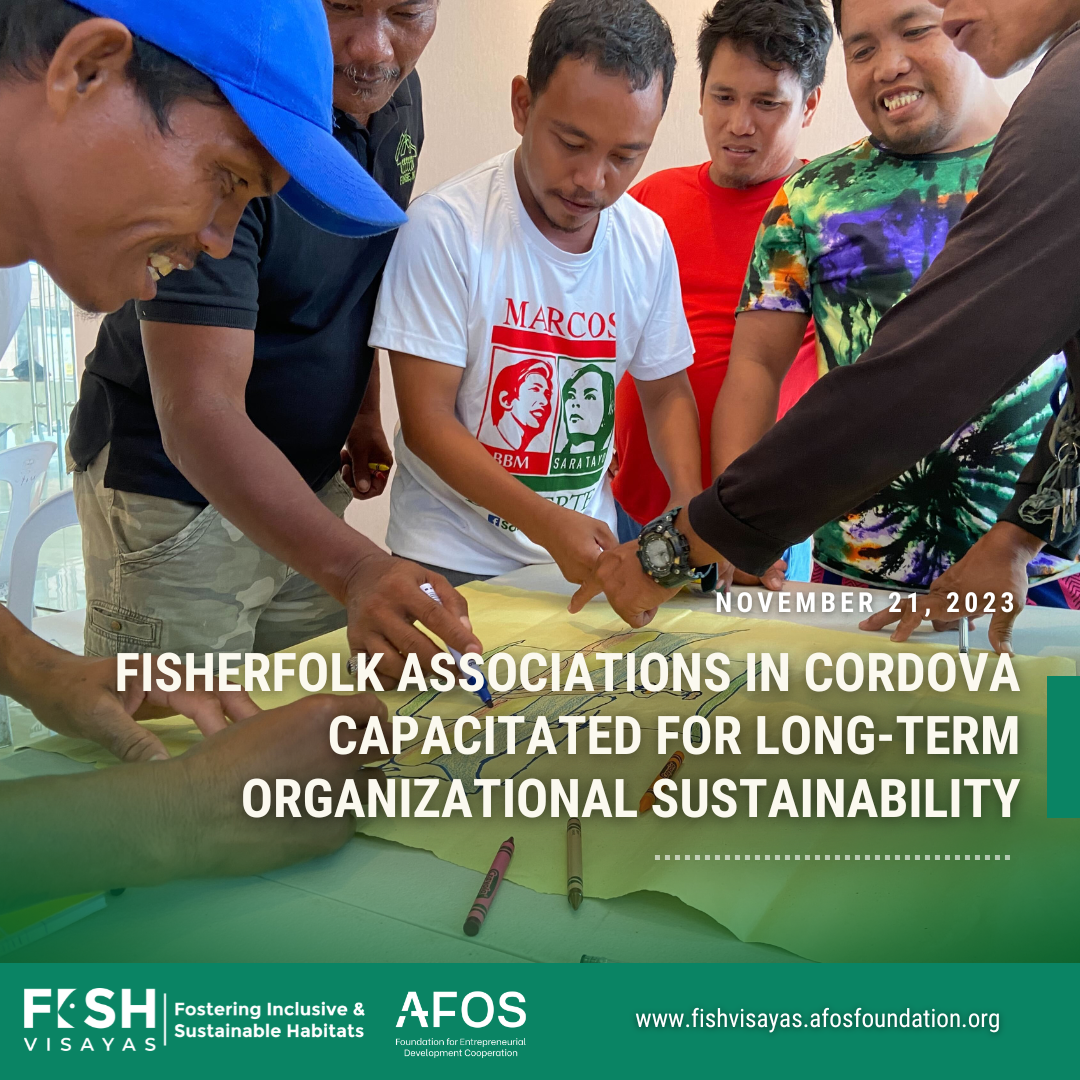 TRAINING FOR FISHMEN AND MSMES Fisherfolk Associations in Cordova Capacitated for Long-Term Organizational Sustainability By Mary Ruth Ochavillo. Posted on NOVEMBER 24, 2023. Previous Next Cordova, Cebu – A total of 106 fishers successfully completed the Organizational Development Training initiated by the FISH Visayas Project on November 16, 20, and 21, 2023. The primary objective of […]