DUAL EDUCATION AND TRAINING IN FISHERIES
CCCI - ACAS Fortifies Seafood Processing Cluster Implementing Dual Education and Training
By Mary Ruth Ochavillo. Posted on OCTOBER 17, 2023
Cebu City, Cebu – On October 11, 2023, a Focus Group Discussion brought together existing and potential partner companies and educational institutions under the banner of the Cebu Chamber of Commerce and Industry's Assessment, Certification, and Accreditation Services (ACAS). The primary purpose is to solidify the partner's commitment to the upcoming second batch implementation of the Dual Education and Training (DET) program, supported by the FISH Visayas Project.
The meeting witnessed unwavering commitment from established partners from the academe, which include Salazar Colleges of Science and Institute of Technology (SCSIT), and the University of Cebu – Lapu Lapu and Mandaue (UCLM). Present as well during the discussion are CCCI-ACAS partner companies, Siargao's Bounty Seafoods Corp., and Phil Union Frozen Foods Inc.
New potential DET partners were further engaged with the participation of Seamaster Food Products, Co., LCG Seafoods Trading, and Akai Foods Inc. Notably, the companies have conveyed enthusiastic support for the DET program. To delve deeper into the program's requirements, CCCI – ACAS thru the FISH Visayas project will arrange one-on-one site visits to discuss in detail the DET program implementation with the potential partners.
Following the exploratory FGDs with potential partners, round table discussions will be convened to finalize the current needs and requirements of the fisheries and food-related sectors. Subsequently, learners will be selected from partner educational institutions, at the same time, industry linkage coordinators and In-Company Trainers will undergo training. Learners will then be deployed to partner companies for in-company training with the required number of hours and close monitoring from the partner educational institution and companies.
Aligning to industry standards and certification, the CCCI-ACAS facilitates the development of Basic Qualification Certificate Assessment guidelines, the training of Chamber assessors, monitoring of pilot implementation, and the conduct of BQC Assessment. These processes are all established and institutionalized within CCCI, with the ultimate goal of producing a highly competitive workforce in different sectors through the Dual Education and Training framework.
The Focus Group Discussion on the Dual Education and Training Program within the Seafood Processing Industry Cluster aligns with the overarching vision of Result Area 2: Dual Training in Fisheries of the FISH Visayas Project.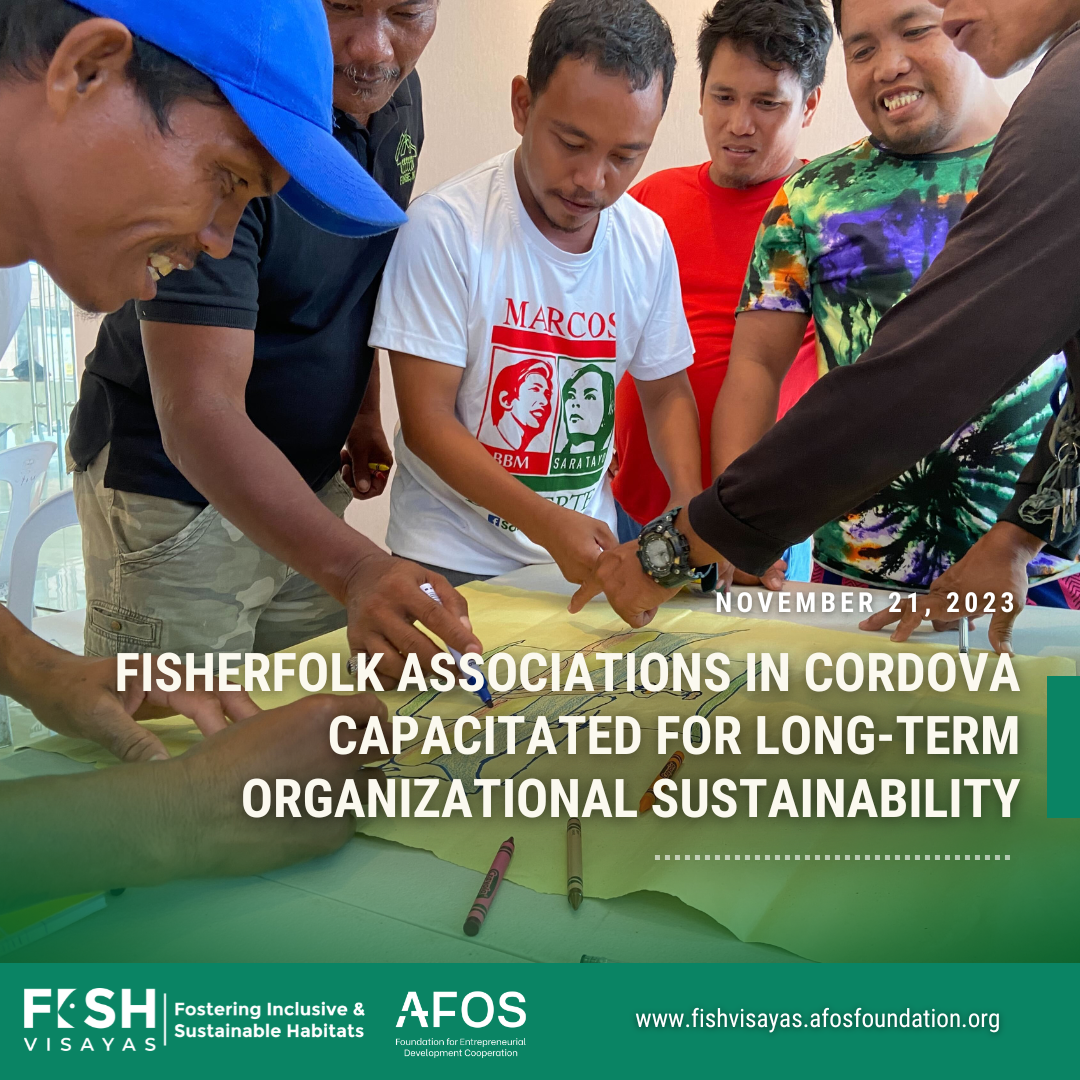 TRAINING FOR FISHMEN AND MSMES Fisherfolk Associations in Cordova Capacitated for Long-Term Organizational Sustainability By Mary Ruth Ochavillo. Posted on NOVEMBER 24, 2023. Previous Next Cordova, Cebu – A total of 106 fishers successfully completed the Organizational Development Training initiated by the FISH Visayas Project on November 16, 20, and 21, 2023. The primary objective of […]