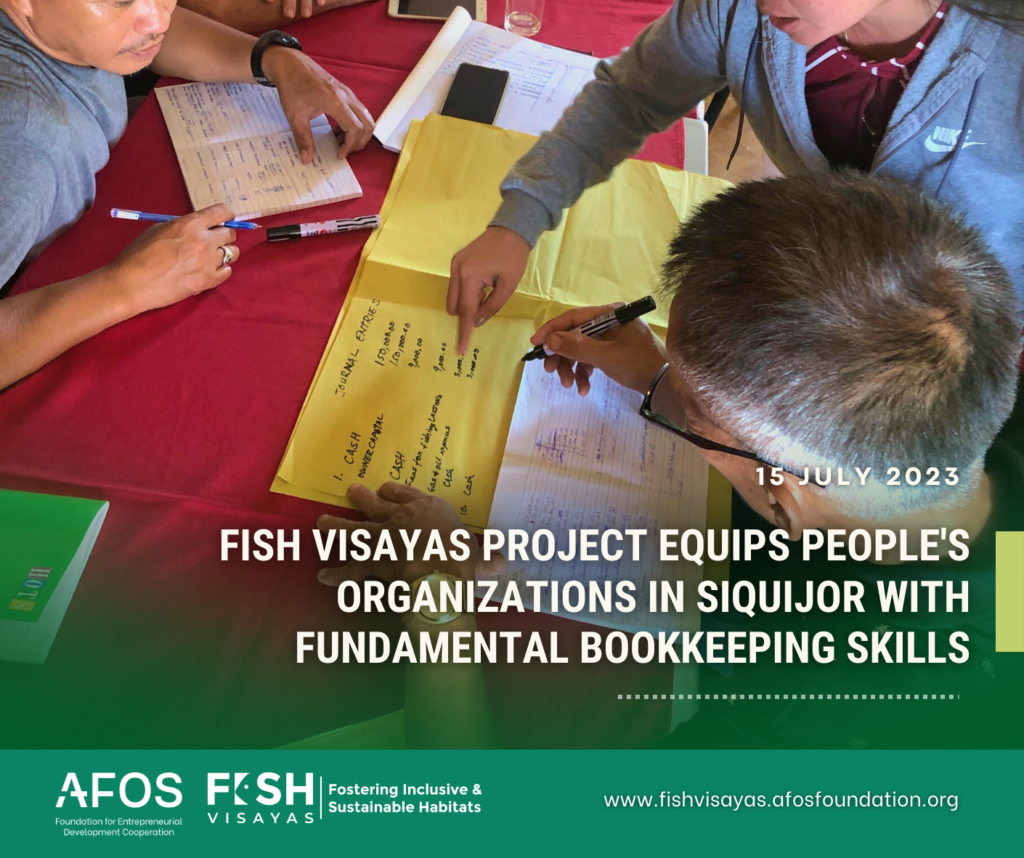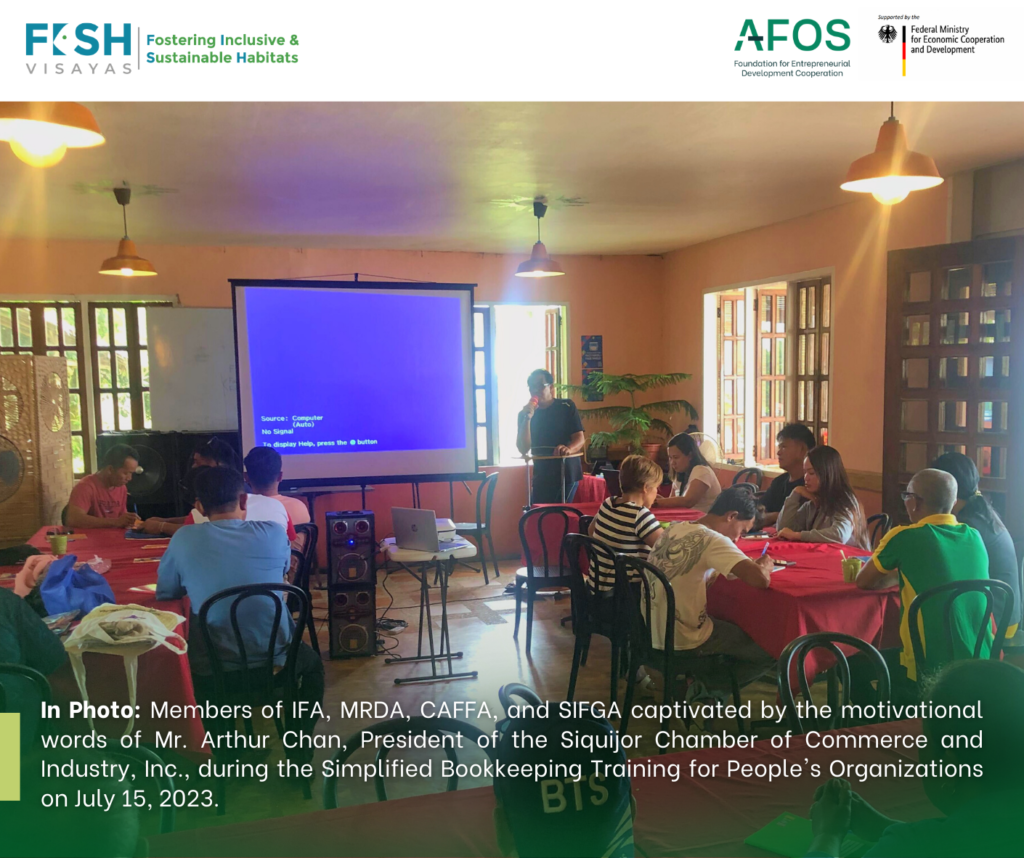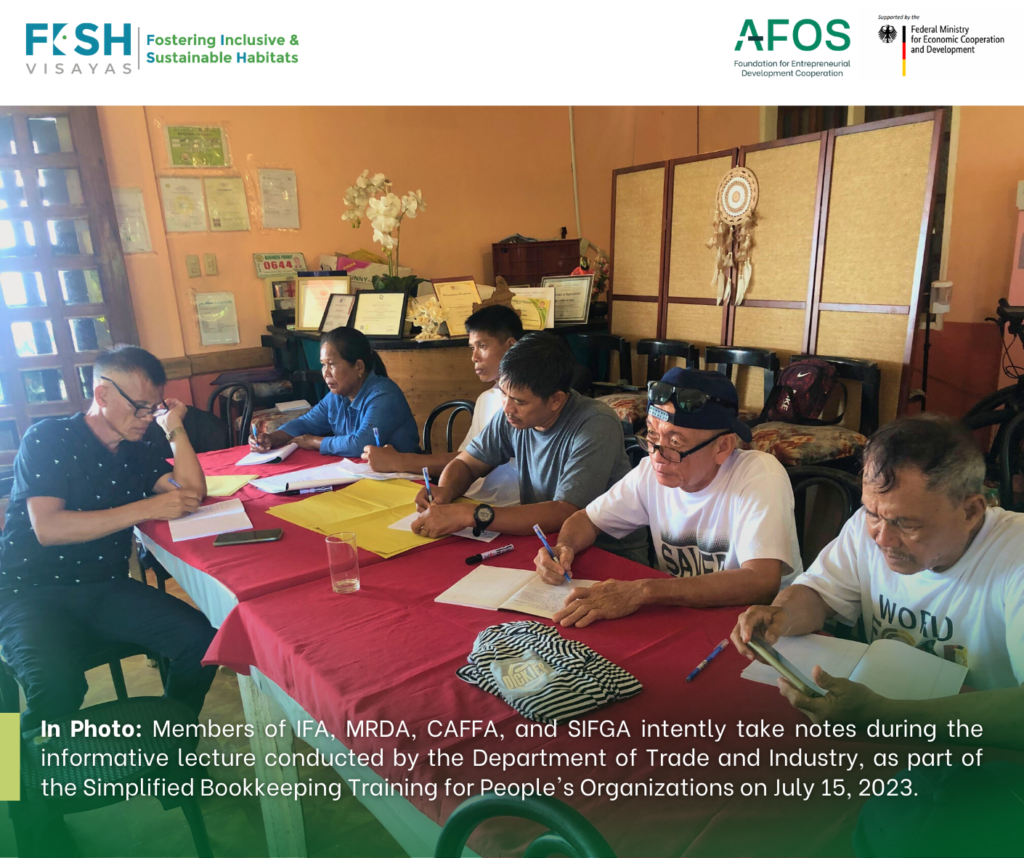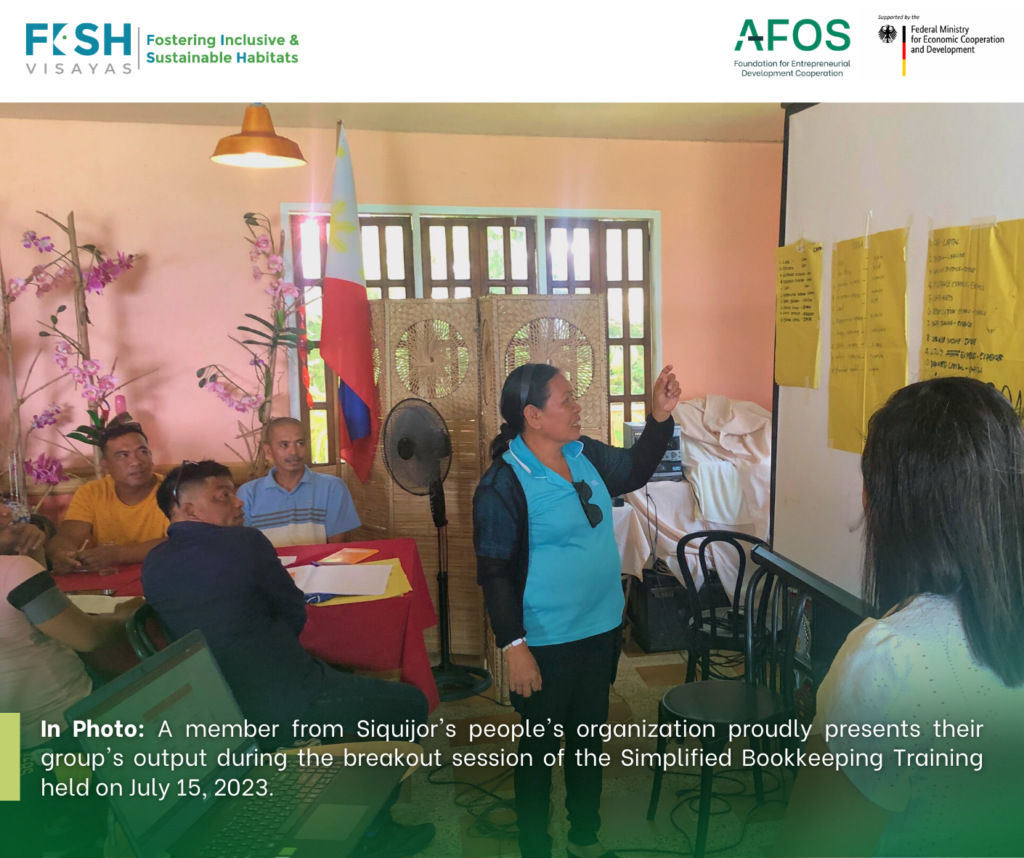 Siquijor, Siquijor –
On July 15, 2023, twenty-five (25) members from partner people's organizations in San Juan and Siquijor successfully completed the Simplified Bookkeeping Training for People's Organizations, a program conducted by the Department of Trade and Industry (DTI) and facilitated by the Siquijor Chamber of Commerce and Industry, Inc. (SCCII). The training session aimed to equip participants from the Ihalason Fisherfolks Association (IFA), Maite Resource Development Association (MRDA), Caticugan Farmers and Fisherfolks Association (CAFFA), and Siquijor Inland Fish Groomers Association (SIFGA) with fundamental financial management skills.
The training provided fisherfolk associations with the necessary tools to understand and effectively track their income, expenses, and financial transactions. By maintaining accurate and up-to-date financial records, the associations can make informed decisions about their operations and improve their resource management. This newly acquired knowledge will enable the organizations to ensure the responsible and beneficial management of funds for the association and its members.
Notably, the training promotes an open and accessible approach to financial records, allowing members to review and access them easily. This transparency builds trust among members and encourages confidence from donors and other stakeholders involved in supporting the associations.

In addition to enhancing financial management, bookkeeping training aids fisherfolk associations in complying with legal and regulatory requirements. Accurate financial reports, tax filings, and other necessary documentation prepared on time ensure that the associations avoid penalties, maintain legal compliance, and establish a positive reputation within the community and among external partners.
More than this, the training plays a crucial role in improving the overall governance and leadership of the people's organizations. Equipping leaders with financial knowledge empowers them to fulfill their roles effectively. Leaders who understand financial management can communicate financial information to members, facilitate discussions on financial matters, and make sound decisions in the association's best interest. By nurturing competent and informed leaders, the training program contributes to the sustainable development and success of fisherfolk associations.
The training was skillfully facilitated by Ms. Gemma Mansera and Ms. Peachy Baquilta from the Department of Trade and Industry – Provincial Office, who expertly guided the participants throughout the program. The presence of Mr. Arthur Chan, President of SCCII, and Ms. Joy Dominie Chan, Executive Director, added significant value to the training, showcasing their commitment to the development of the fisherfolk associations in Siquijor. Additionally, Mr. Reaan Gerald Osmond Catitig, SCCII's Field Officer for Siquijor under the FISH Visayas Project, played a pivotal role in facilitating the training, ensuring its smooth and effective implementation.
***The Simplified Bookkeeping Training for People's Organizations aspires to achieve Result Area 1: Training for Fishermen and MSMEs of the FISH Visayas Project.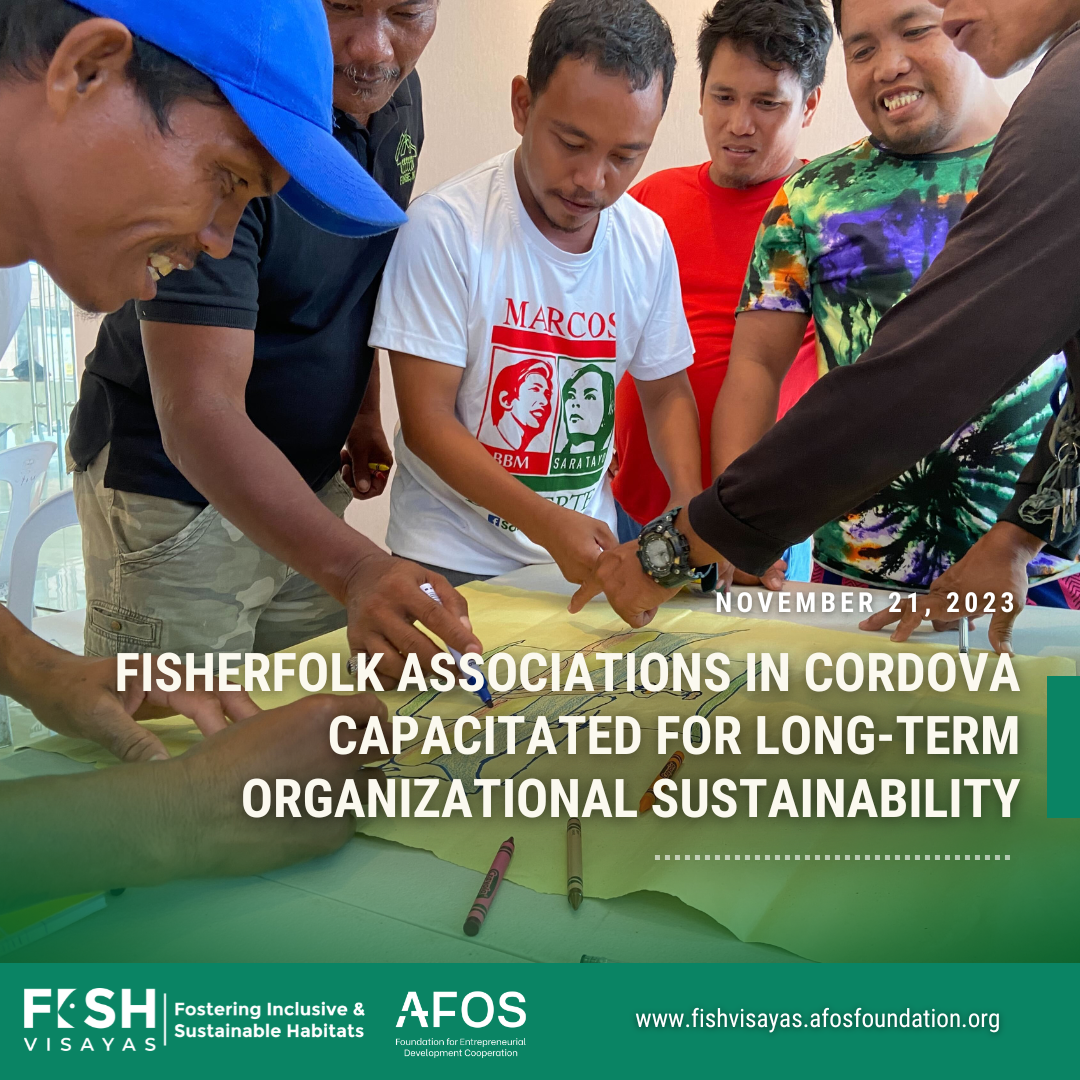 TRAINING FOR FISHMEN AND MSMES Fisherfolk Associations in Cordova Capacitated for Long-Term Organizational Sustainability By Mary Ruth Ochavillo. Posted on NOVEMBER 24, 2023. Previous Next Cordova, Cebu – A total of 106 fishers successfully completed the Organizational Development Training initiated by the FISH Visayas Project on November 16, 20, and 21, 2023. The primary objective of […]