Panglao, Bohol – AFOS Foundation has enthusiastically joined as a valued Supporter of the 32nd Visayas Area Business Conference (VABC), providing a boost to the annual event that gathers business leaders, entrepreneurs, professionals, non-government organizations, and government representatives from the Visayas region in the Philippines. Organized by the prestigious Philippine Chamber of Commerce and Industry (PCCI) and hosted by the Bohol Chamber of Commerce and Industry (BCCI), the conference takes place from July 27 to 28, 2023, at the Bellevue Hotel, Panglao, Bohol.
As an exhibitor, the AFOS Foundation proudly showcases an array of newly developed products from partner people's organizations. Among them are the Pitogo Islands Snacks, crafted by the Kahugpungan sa Gagmay'ng Mananagat sa Saguise (KAGAMASA), the mechanically dried boneless danggit by the Sulangan Panitugan Planters Association (SPPA), and the beautifully handwoven bags crafted by the talented Women's Association of Basawon (WAB) and the skilled Women Weavers of Sillon (WWS). These exceptional products were supported through the FISH Visayas Project, a testament to the entrepreneurial creativity of the people's organizations.
The 32nd VABC serves as a pivotal platform for stakeholders to convene and engage in meaningful discussions about various aspects of the local economy. By fostering dialogue and collaboration, the conference aims to catalyze growth, innovation, and sustainable development across the Visayas region. With AFOS Foundation's support, this year's conference promises to be even more impactful and insightful.
For those interested in experiencing the vibrant products on display and learning more about AFOS Foundation's initiatives, be sure to visit our booth at the Bellevue Resort in Panglao on July 28, located at the Pavilion. The team from AFOS Foundation will be delighted to answer any questions and provide further information.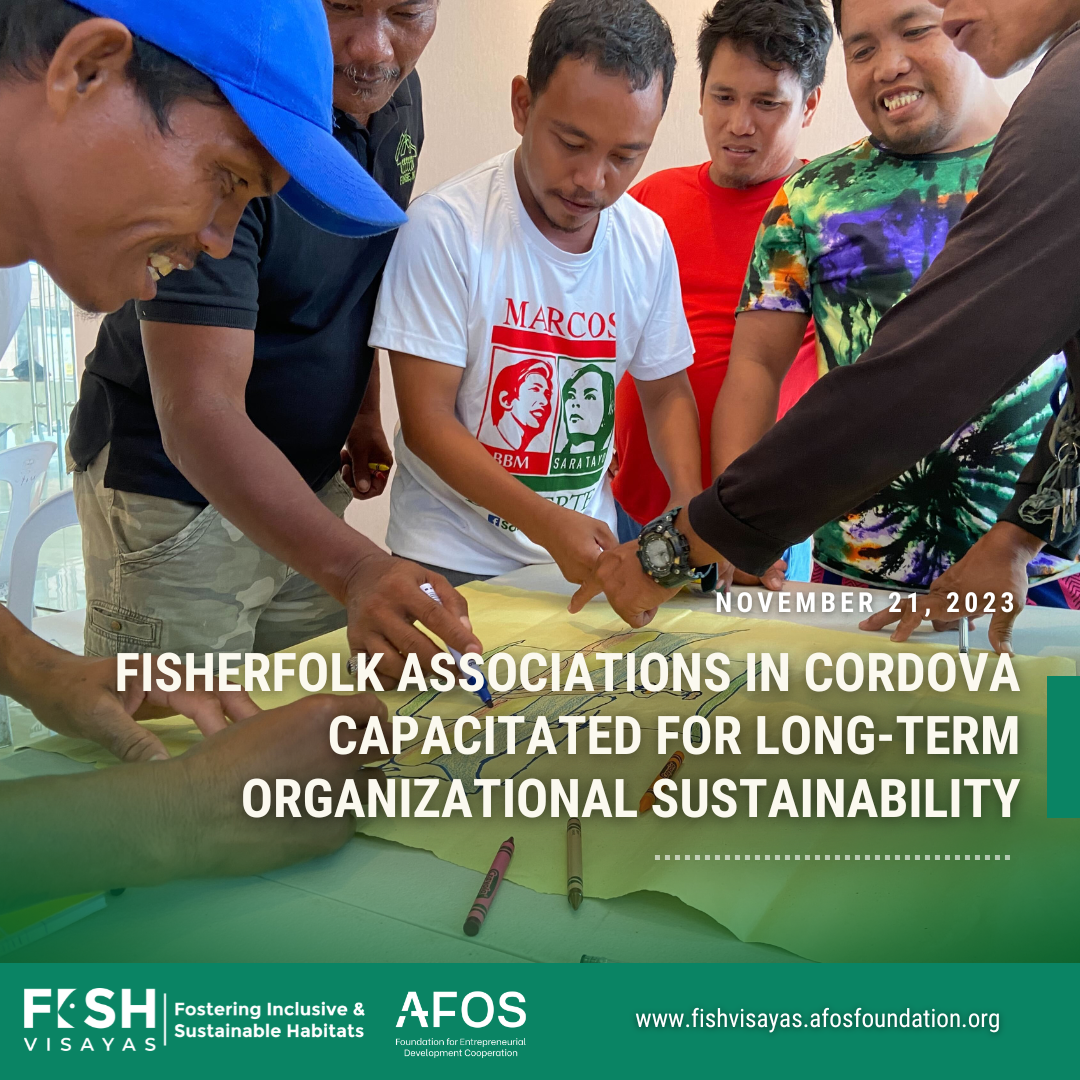 TRAINING FOR FISHMEN AND MSMES Fisherfolk Associations in Cordova Capacitated for Long-Term Organizational Sustainability By Mary Ruth Ochavillo. Posted on NOVEMBER 24, 2023. Previous Next Cordova, Cebu – A total of 106 fishers successfully completed the Organizational Development Training initiated by the FISH Visayas Project on November 16, 20, and 21, 2023. The primary objective of […]